Blocked Sewers
Are you experiencing blocked sewers or a blocked toilet? D.R. King Plumbing are blocked sewer specialists, so call us now to clear your blocked sewer or toilet. 
We provide blocked sewer clearing services 24/7.
We guarantee that we can fix any blocked drain plumbing problems you have. We can fix your blocked toilet, blocked sink, blocked sewer, and burst pipes! We offer the best value for money services and we guarantee all our services.
How do you know you've got a blockage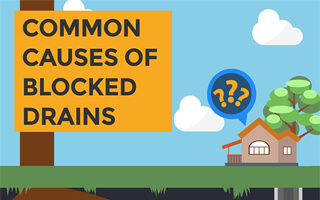 Slow draining – the water level is slower to drain than normal in the toilet, sink, or bath
Gurgling sounds – after you have flushed the toilet or from the sink, bath or shower drain
Bad smell – around your toilets, sink, bath and drains
Changes in flush – the water levels in your toilet may rise higher when you flush or drop to a lower than usual level
Traps/drains in the yard overflow – when the toilet is flushed, or when basins or baths are released.
If you are experiencing a blocked sewer in Sydney or blocked stormwater in Sydney or blocked toilet in Sydney call us now